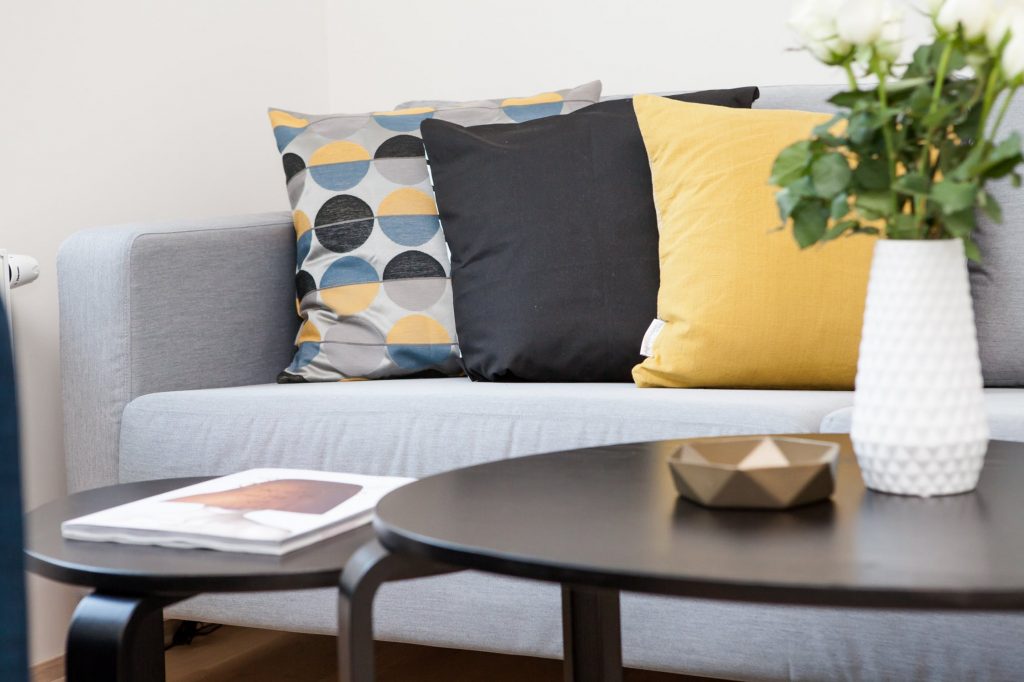 Arranging your floor space to hold new furniture, artwork, and interior decorations can change the perception of visitors when they see your home, especially if your property is for sale. However, it's never an easy task of deciding how to manage space in bedrooms and living rooms. SO, you'd have to become creative with choice additions to make your home comfortable. Without necessarily breaking the bank, you can blend natural designs and eye-catching furniture to create an appealing home. Apart from relaxation, furniture with eye-popping designs and colours will make visitors feel more at home. Here are some ways of rearranging furniture to make your new apartment cozy.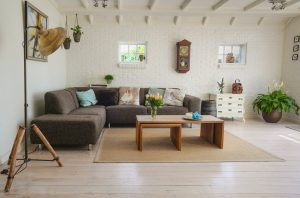 Arrangement of Furniture
Furniture arrangement in large living room spaces can be a daunting task. However, avoid placing all your furniture against walls and drapes; it's a traditional pattern that doesn't trend. Instead of spreading, crop the set of furniture in the middle of your living room space and make that area attractive. Place throw pillows with different shapes and colours on the couch. Homeowners can use different interior decor and furniture arrangement ideas to make their new homes comfortable and stylish.
Create Space and Make New Arrangements
It's time to replace those old scattered pieces of furniture that makes your living space untidy. You deserve a comfortable home especially after settling in your new neighbourhood. So plan the living room space to accommodate new furniture and a new pattern from your bedroom. Interior spaces in your new home must be functional even when they contain little furniture. Apart from the room's fixtures, the couch, dining chairs, and tables can add more ascetic beauty. You can also create corner spaces in living rooms for a small library with small bookshelves, a dining chair, and its desk.
Dual purpose rooms
Usually, it's challenging to fund the cost of furnishing a new apartment after acquiring a new home. Get simple room dividers that can feature as a shelf for home appliances and a wall for another section of the interior space. Wooden furniture that serves as dividers for dual purpose rooms can be arranged so that they don't obstruct ventilation. You can remodel your living space into dual-purpose rooms to look like a studio apartment. Get the foldable couch that can form a sleeper when it's time to sleep. Multi-functional furniture for dual purpose rooms is smart ways to save cost when moving into your new home.
Integrated Different Styles
To create modern homes and online property sales, you might need to integrate small pieces of different furniture in strategic places of your new home. A wooden bedside dresser with a mirror standing next to a large bedroom flower vase creates a sense of coziness. More you can use a simple stool with glass top can hold your TV in the living room and create a modest living room ambience. The choice of combining of glass or wooden furniture with colourful leather upholstery to a bold interior decor statement is often explored. Instead of scattering old furniture about the room and living space, fit them uniquely in your master bedroom and living room.
Bedroom Furniture
Setting up your bed with wooden furniture is safer than alternatives with iron structures. Usually, the feeling of exhaustion after a hard day's job makes people roll on the bed while they are asleep. The top parts of wooden beds are designed to ease the convenience of sleeping on them. Modern furniture making techniques have pads of foams covered in soft fabric, and leather to create unique designs for wooden beds. More so, the shade of natural wooden material of your bed can align with the wardrobe and bedside reading table to enhance the aesthetic beauty of the bedroom.